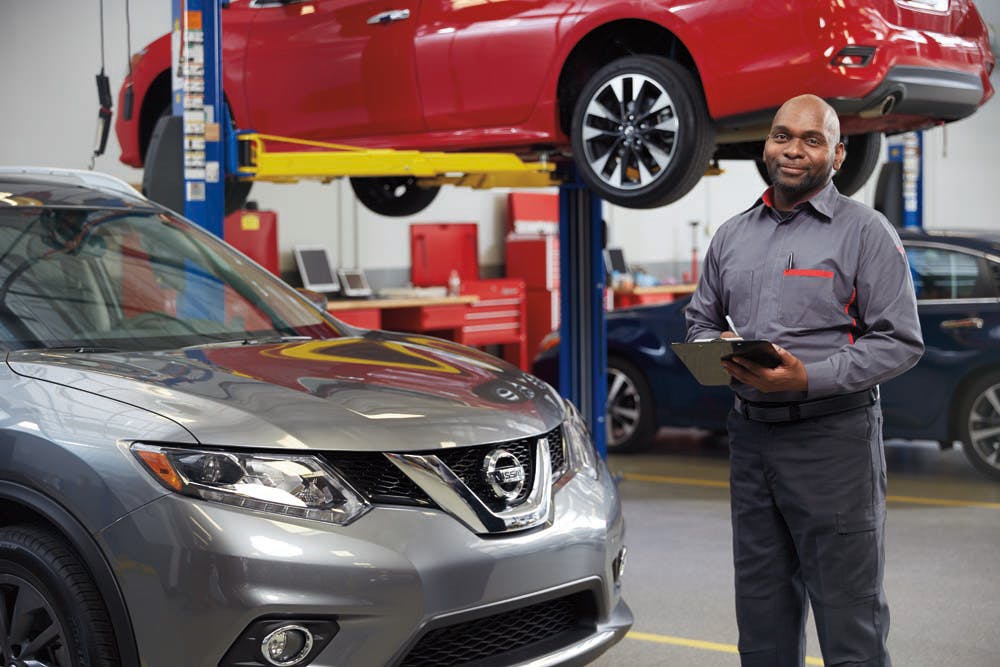 Nissan Service 101: Time to Winterize Your Car!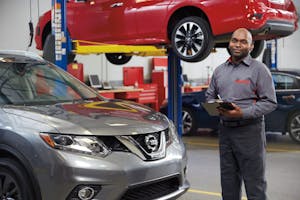 The right time to winterize your car isn't when the snowflakes are already falling. It's better to schedule your Nissan service now, so your vehicle is safe and in perfect running order sooner rather than later. Below, you'll find a few of the essentials commonly addressed by the qualified technicians at Sullivan Brothers Nissan. 
Heating System Inspection and Service
First and foremost, when it's cold outside, you want to ensure that your car is nice and toasty. You probably didn't run your heater or use seat warmers during the summer. Now is the time to check to make sure they warm up quickly and are working correctly. Visit us if they're slow to warm, cool to the touch, or emitting an unusual smell.
Electrical Service
Even an aged battery works better in warm temperatures, only to quit on the first freezing-cold day. Rather than risking a car that won't start, visit us for a battery cleaning, supplemental charge, or replacement for batteries older than five years old.
Nissan Tire Service
Next, you want to make sure that your tires are ready for the icy roads that are sure to come. A lack of tread or excess cracking can spell disaster if you hit a patch of black ice. Remember, spending money on new Nissan tires is a lot cheaper than paying to fix your car and the car you hit because your tires couldn't cling to the road.
Brake Maintenance and Repair
Speaking of avoiding crashes, you need to get your brakes checked. Any screeching or squealing is a sign that your brakes are nearing the end of their service life. Have our team inspect your brake pads and rotors to make sure they'll give you quick, sure stops.
With qualified technicians, genuine parts, and Nissan service specials, the team at Sullivan Brothers Nissan is here to keep you safe and sound on the journey ahead. Stop by today to have your vehicle inspected and serviced.
Back to Parent Page