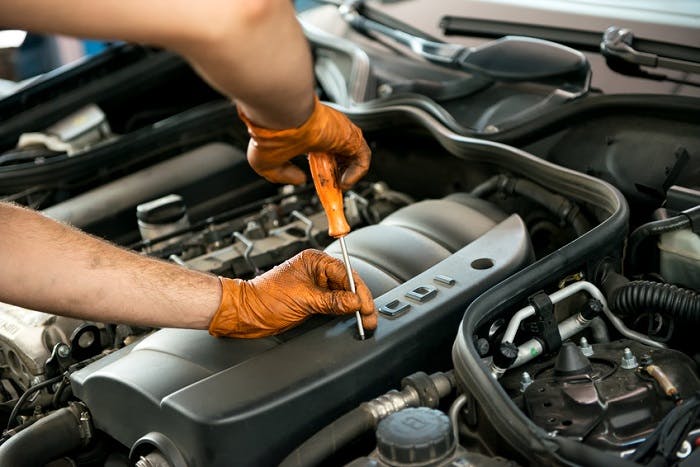 Steps to Take if Your Car is Recalled
Receiving a recall notice can be inconvenient, so you should take your car to professionals who will save you time. At Sullivan Brother's Nissan, we're committed to prioritizing your and your family's safety and ensuring you receive the highest satisfaction with our services. If you receive a recall notice, the specially trained staff in our Nissan service center will service your vehicle and maximize your car's safety. 
Step# 1: Locate Your Car's VIN
Once you receive a recall notice, you'll want to locate your VIN. This number is a 17-digit code that is unique to your vehicle. If you're unsure where it is, try checking the windshield, your registration, or the decal on the driver's side door. Once you have this number, write it down for the next step.
Step # 2: Submit the VIN to Check Recall Status
Enter your VIN on our website's recall lookup tool and click "Check Status Now." The results will provide the status of the recall. Something important to remember is that although you can access this information at any time, you should prioritize taking your car to an authorized service center as soon as you're aware of the recall.
Step # 3: Call Sullivan Brothers Nissan!
Why service your Nissan vehicle with us? Our service center offers many perks, including:
Complimentary shuttle service
Complimentary multi-point inspections
Over 100 years of combined technician expertise
Expansive OEM parts inventory
Flexible scheduling and extended service hours
If you don't receive your notice in the mail but believe your car may have a safety defect, seek help immediately. You can contact our service center by phone or email, and a staff member will help you schedule an appointment with one of our technicians to assess your vehicle.
If you have any questions about your recall notice or want to learn more about our services, we invite you to schedule an appointment Nissan dealership in Kingston, MA.
Back to Parent Page