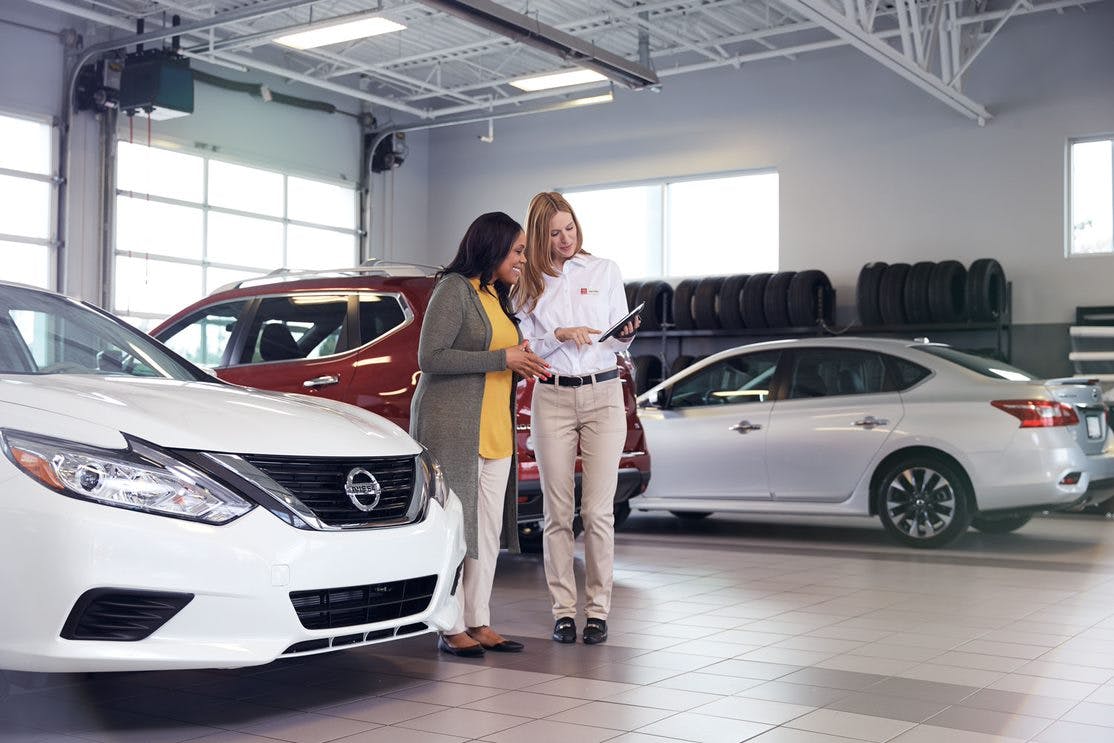 Nissan Service Frequently Asked Questions (FAQ)
Frequent Nissan service is recommended to maintain the livelihood of your vehicle, but what does servicing your car involve? Our dealership is happy to accommodate area drivers with exceptional service from our expertly trained technicians. Let's look at a few frequently asked questions about Nissan Service before you schedule your next appointment with us.
Q: How Often Should I Change My Oil?
A: The "Check Engine Oil Soon" light will illuminate when an oil change is urgent. However, according to your vehicle's recommended maintenance schedule, we recommend visiting us for oil changes at regular intervals.
Q: When Do My Tires Need to Be Replaced?
A: You can use a tire tread depth gauge to determine the exact tread wear on your tires, but there are also warning signs you can look out for. If any fabric or cord is showing through the rubber or you notice cracks or cuts in the tread and splits in the tire, these are signs that your tires need immediate replacement. Our Nissan dealer can assess your tires for damage and determine whether they need replacing.
Q: What Causes Battery Failure, and is there Preventative Maintenance?
A: The battery in your vehicle can wear down over time, but other factors can impact its lifespan, like exposure to excessive heat or cold weather. If you think there is a problem with your battery, our service technicians can use testing equipment to check the health of your battery and alert you of current or potential issues.
Schedule Nissan Service in Kingston, MA
We hope you'll choose Sullivan Brothers Nissan for all your repair and maintenance needs. Our staff will be happy to help you schedule an appointment and assist with any questions. Contact us today!
Back to Parent Page